Watch our videos to discover our range of products and services.
We've made it easier to share our content no matter where you are.
Click the image below to take your directly to our Youtube page.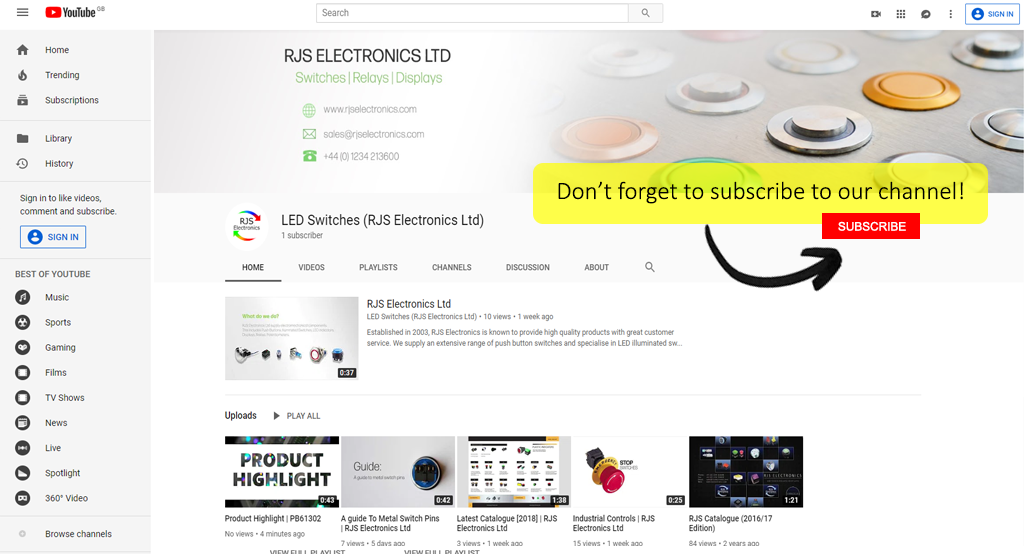 Watch our latest video – share, comment and subscribe to our Youtube channel.
View our full product range here  | Download our recent product catalogue
Find our range of panel mount push button switches | Not sure how to place an order?
Did you know our products can be customised?
Call us on +44 (0)1234 213600 or email us at [email protected], or use our contact page to leave us a message.
Keep informed by joining our mailing list and be sure to follow us on:
 Facebook | Twitter |Linked In | Instagram | Pinterest | Youtube